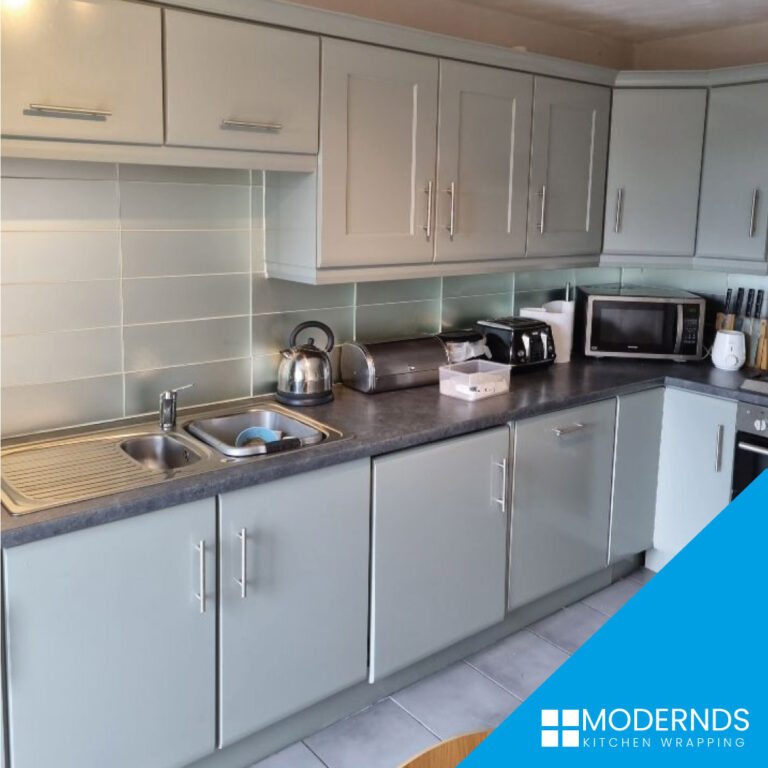 CREATE A MODERN NEW LOOK WITH KITCHEN WRAPPING
This kitchen in Motherwell only needed a colour change.
The kitchen might have looked dated but other than appearance this kitchen was perfect. Layout was perfect and the fixtures and fixings were all in perfect working order.
All this kitchen needed was a colour upgrade.
Using a 7 Year vinyl we wrapped all the visible parts of this kitchen.
Fill in our easy to use form and receive an instant quote to have your kitchen wrapped by Modernds
Before and After Kitchen Wrapping in Motherwell
The best way to show kitchen wrapping off is by the before and afters.