Before and After Kitchen wrapping
Rather than having us try to explain what a kitchen wrap is we thought it would be best to just show you some of our amazing. 
Hopefully our before and after kitchen wrap images can inspire you. 
1. Grooved Doors no more!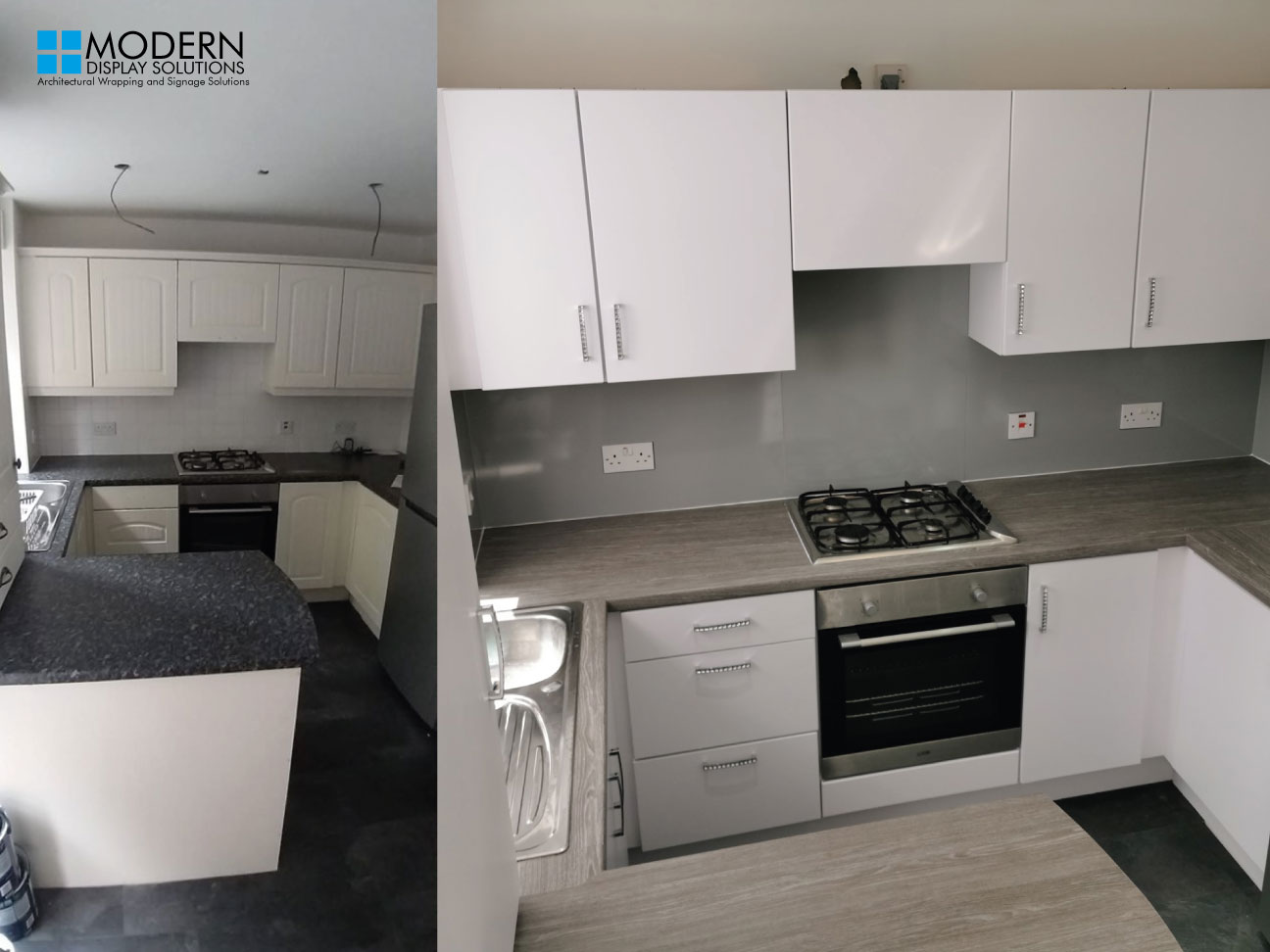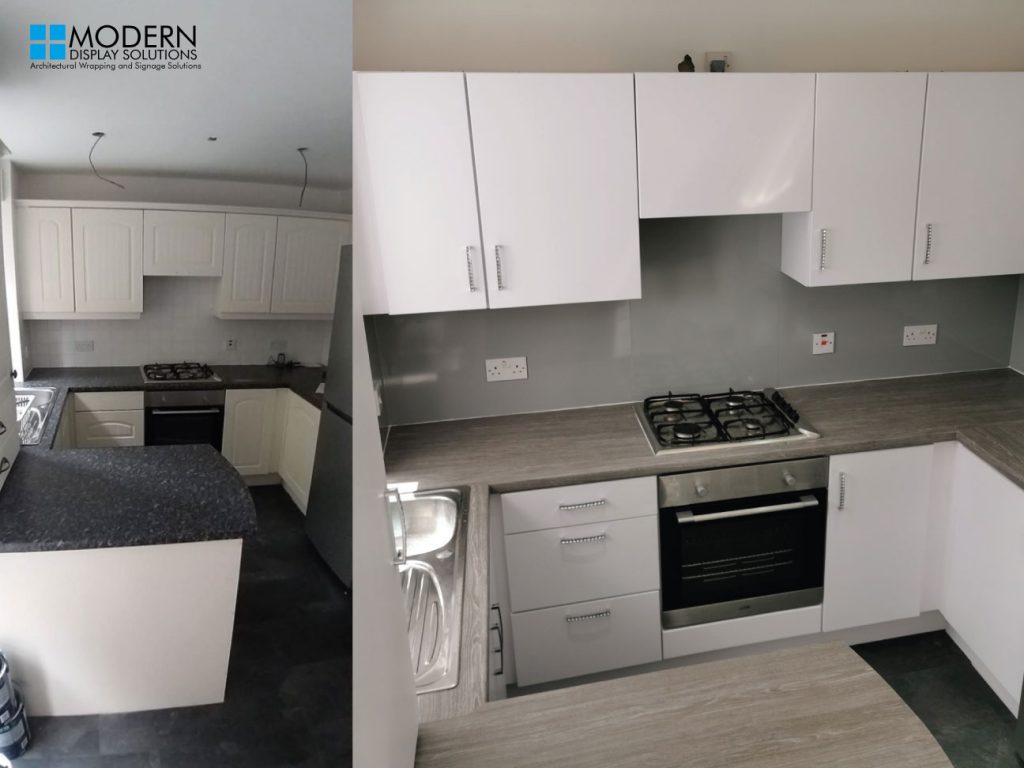 This fantastic transformation was achieved by using a method we call " Make Flat " 
The worktops have been wrapped without the need to remove them
Splashbacks are made with a similar process to our " Make Flat" Doors we simply cut a hard-wearing Aluminum board that is then wrapped in the colour of choice and glued over the existing tiles. 
Colours used to achieve this look are.
Gloss White (Doors)
Sheffield Grey Oak (Worktops)
Light Grey (Splash Backs)
2. Shaker style can be done!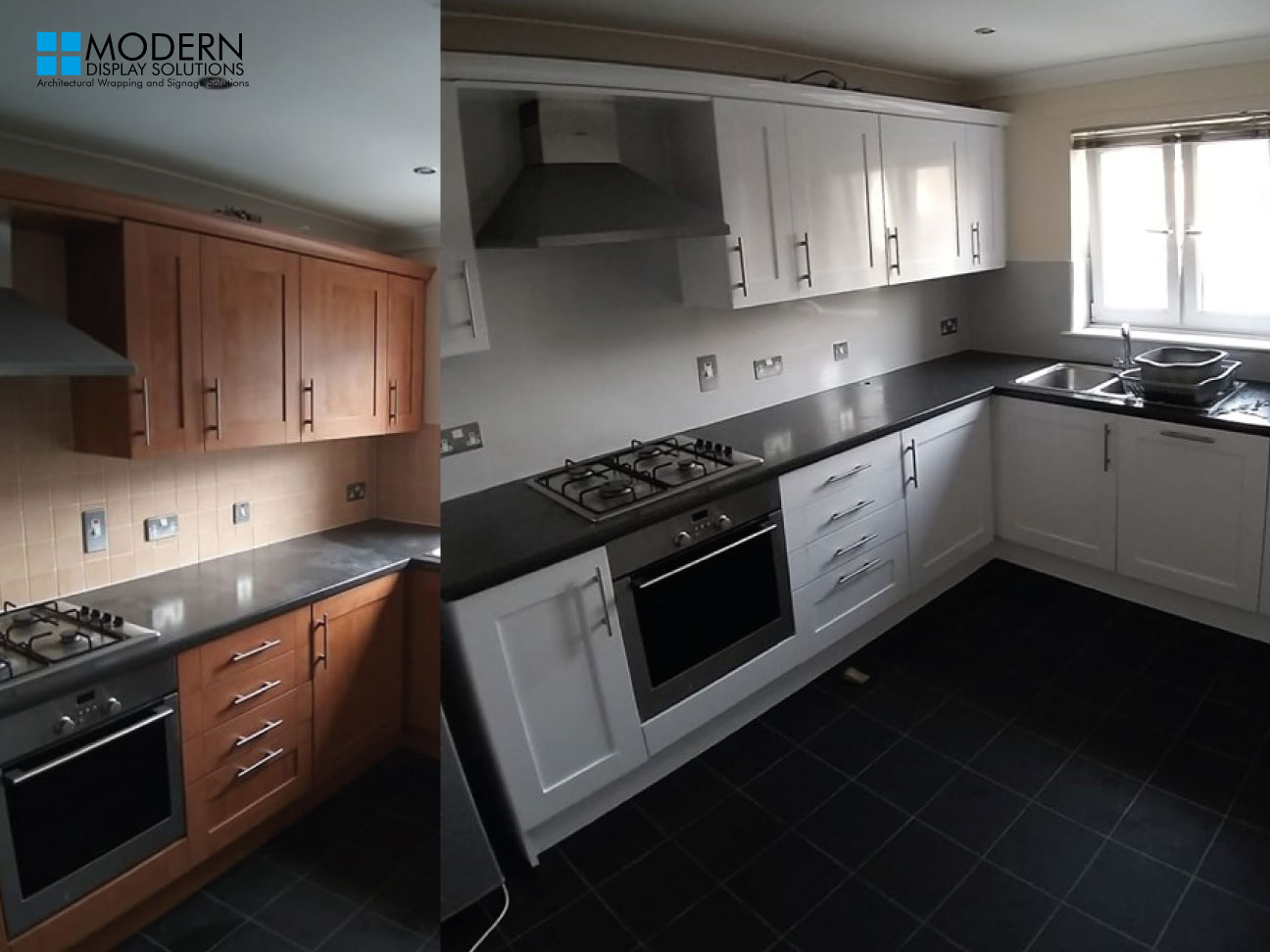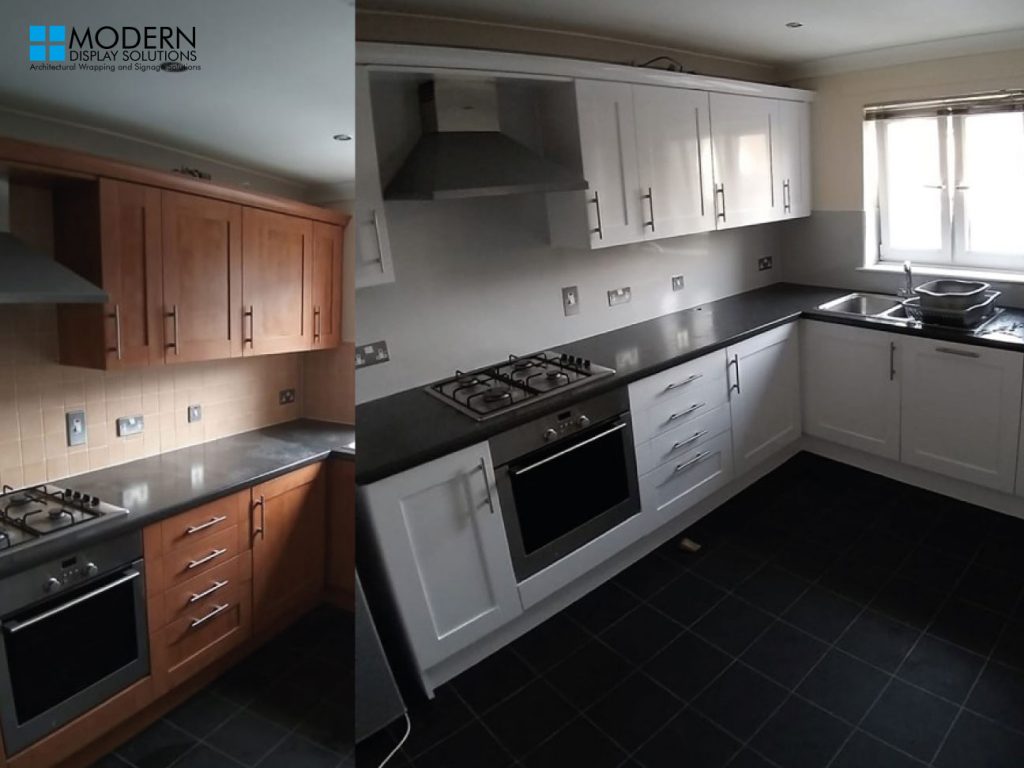 Every now and then we get asked can shaker kitchen doors be wrapped?
People hear horror stories of the vinyl popping out and peeling off. Well, we can categorically tell you this is more to do with cheap vinyl and the wrong installation method. 
Using the correct method and vinyl shaker doors can be wrapped. This is a little more time-consuming than flat doors but if this is the style you like then no need to change it.
Colours used to achieve this look are.
Gloss White (Doors)
Light Grey (Splash Backs)