Back in July we designed and branded the Infusion dance company car.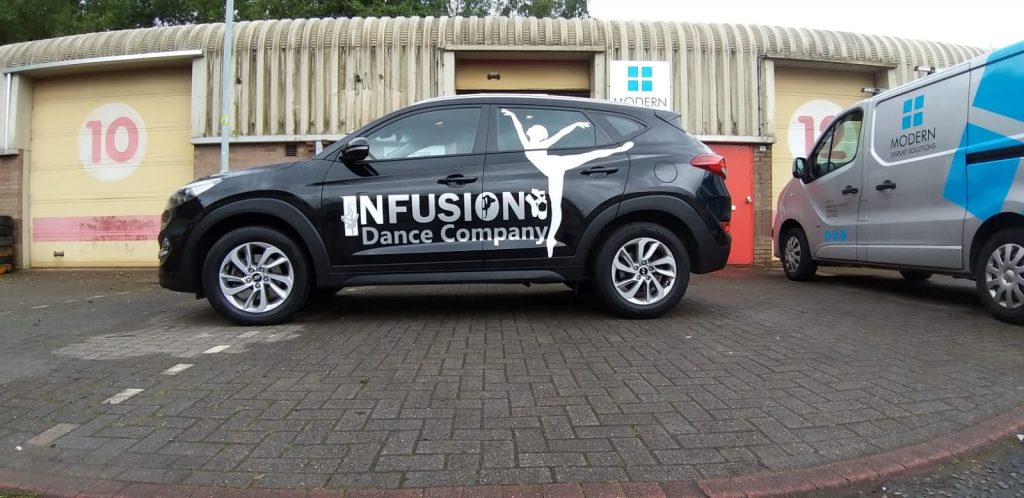 Imagine our surprise when we see the car has hit the headlines featuring on The Gazette. Turns out our graphics have been inspiring Paddy Leonard on his morning milk runs.
Our client spotted Paddy Leonord on CCTV one night as he tried to replicate the ballerina's pose. The clip was soon posted on Facebook gaining thousands of views.
This just goes to show how great design and vehicle graphics can lead to some amazing advertising.
If you would like to see more on this story or to see the original non edited videos visit The Gazette web page