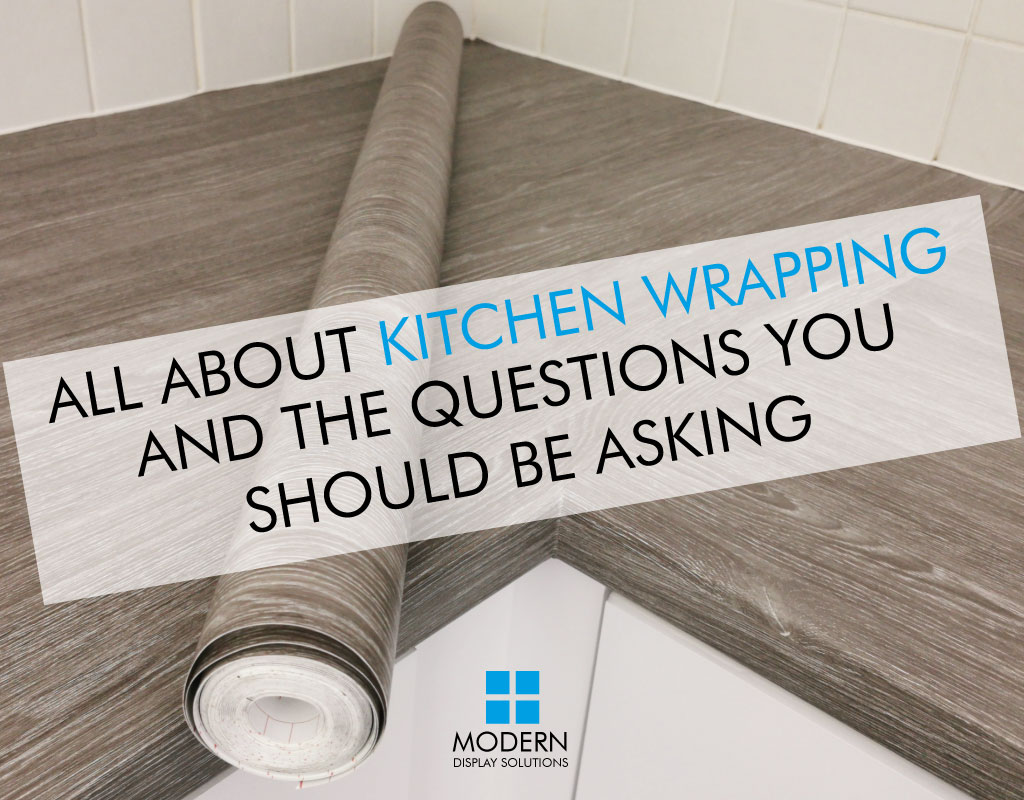 Everything you need to know about kitchen wrapping and questions you should be asking when choosing a kitchen wrap company for you.
You might have heard people talk about kitchen wrapping or you may have even seen pictures online. But what is a kitchen wrap exactly?
It's simple really. A kitchen wrap is when self adhesive vinyl is used to cover your existing kitchen.
Things you should know before getting a kitchen wrap….
Types of vinyl
The market is saturated with vinyls that can be used, but just because they can be, doesn't mean they should be.
Cheaper vinyl can be more difficult to apply, leaving bubbles and creases in the finish. Also, note; if the vinyl is MONOMERIC, it is more likely to shrink over time and be less resistant to heat.
We only recommend using POLYMERIC Vinyl, simply because the probability of it shrinking is less and it has a minimum life span of 5 – 8 years.
How long does kitchen wrapping take?
This question is difficult to answer, as it will ultimately come down to skill level and experience of the installer applying it.
Based on our experience as kitchen wrappers, these times are estimates, not accounting for any deep cleaning time required.
Doors / Drawers 10 – 15mins per door
Worktop wrap 15 – 20mins per meter
Trims sides and kickboards 5 – 10mins per meter
What should you look for when choosing a kitchen wrap company?
It goes without saying, if you DIY kitchen wrap you can save money. Although you may not be the DIY type, and would rather employ a company to do your kitchen wrap for you. If this is the case, here is a simple list that will help you identify the good from the bad.
What type of vinyl will be used?
How much experience do they have?
Do they have liability insurance?
Will the waste be disposed of properly and legally?
Also note, these people will be spending time in your home, with little to no supervision. So it is important to be comfortable with them in your home. Check reviews and testimonials, and also if they are a registered company with a valid address.
Who would you rather arrive at your home?