With the government's phased approach to reopening your business during COVID-19 its time to start preparing for your business to open. Not sure what phase your business comes under then find out more at gov.scot
How to work safely
As businesses being to reopen and staff/customers start to return, the Government has provided specific guidelines for working safely during COVID-19.
Here is a list of government guidelines for your business
3 steps to working safely
1.Carry out a Covid-19 risk assessment
Before reopening you should carry out a risk assessment in line with HSE guidance
2. Develop cleaning, handwashing and hygiene procedures
You should increase the frequency of handwashing and surface cleaning by:
encouraging people to follow the guidance on handwashing and hygiene
providing hand sanitiser around the workplace, in addition to washrooms
frequently cleaning and disinfecting objects and surfaces that are touched regularly
enhancing cleaning for busy areas
setting clear use and cleaning guidance for toilets
providing hand drying facilities – either paper towels or electrical dryers
3. Maintain 2m social distancing, where possible
Where possible, you should maintain 2m between people by:
putting up signs to remind workers and visitors of social distancing guidance
avoiding sharing workstations
switching to seeing visitors by appointment only if possible
use safety screens
We have created a range of graphics that can be easily installed through your business to help implement 2m social distancing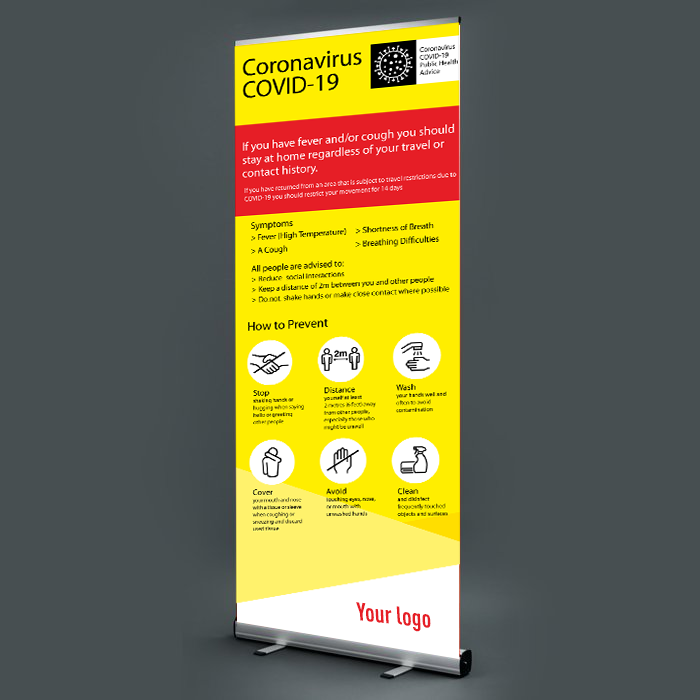 A roller banner situated inside at your main entrance is a great way to inform customers and staff.
To implement a one-way system with floor stickers. Simply stick them to the ground and people will follow.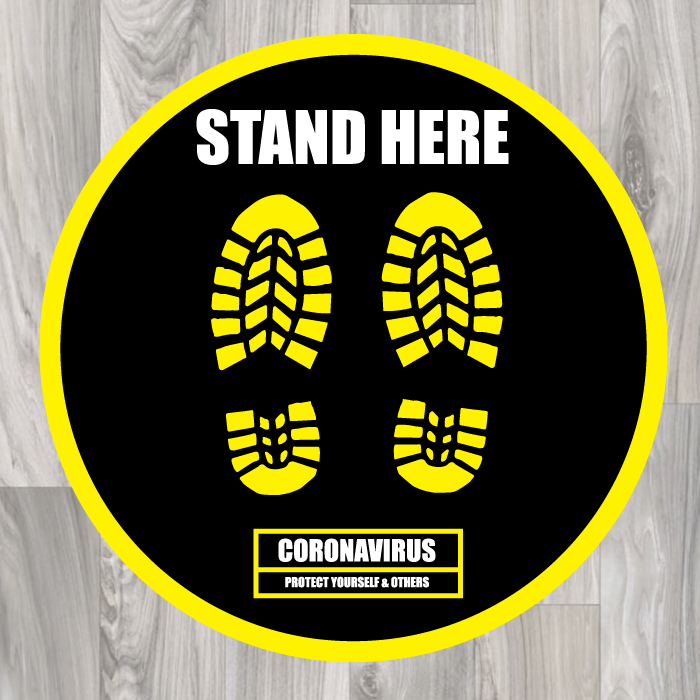 People are creatures of habit and will naturally just approach reception desks. By simply sticking stand here stickers down 2m from the front of your reception desk will help remind people to not approach and keep a safe distance.
If you'd like to see our full range of covi-19 safety stickers you can find them here in our shop